---
Byron Calhoun, M.D., FACOG, FACS
National Medical Director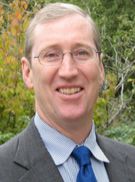 Dr. Byron C. Calhoun, MD, FACOG, FACS, MBA is a diplomat of the American Board of Obstetrics and Gynecology and is board certified in general Obstetrics/Gynecology and the sub-specialty of Maternal-Fetal Medicine.
He has authored over 60 peer review articles in the obstetric and gynecologic literature, presented over 100 scientific papers, participated in over 40 research projects, and published several articles on perinatal hospice. He is an original author of the perinatal hospice concept, which provides a multidisciplinary care to families with a lethal prenatal diagnosis.
Calhoun serves as professor and vice-chair in the Department of Obstetrics and Gynecology at West Virginia University-Charleston.
---