---
Did You Know?
There are grants that can help you pay for your ultrasound training!
Focus on the Family's Option Ultrasound Program has partnered with NIFLA and pregnancy centers across the country to provide grants for medical clinic conversion, ultrasound machines, ultrasound didactic training, hands-on training, and skills assessment. Contact them to see if your center qualifies for a grant.
Visit OptionUltrasound.org for more information.
---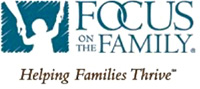 ---